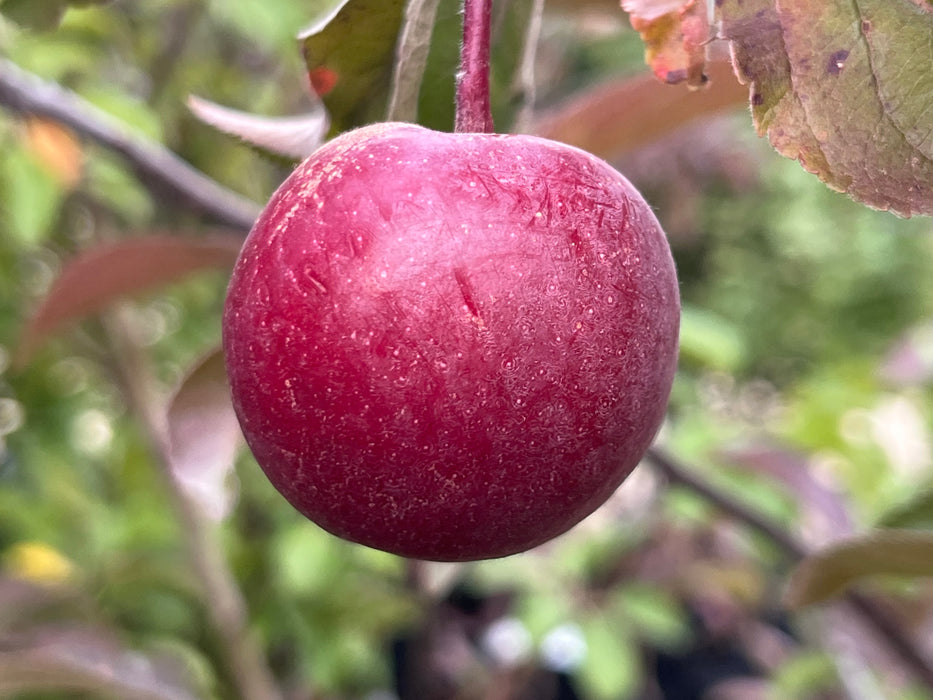 Red King Apple
Original price
$31.00
-
Original price
$99.00
A relatively newer apple with the iconic red flesh, the Red King is a distant offspring of the Red Delicious. It retains the Red Delicious' shape but is considerably sweeter and firmer. A good healthy crunch and the brilliant red flesh truly set this apple apart. Good for desserts and eating, this apple can store for several months after harvest. 
USDA Zone: 4-7 
Mature Height:
M.9-337: 10-12' or 45-50% of Standard; Dwarf
M.7: 13-15' or 60-70% of Standard; Semi-Dwarf
Sun: Full Sun
Bloom Group: 3, Mid Season
Ripening Time: September
Pollination: Tree is Triploid and will need to additional trees to pollinate but the tree itself is pollen sterile and will not pollinate other fruit trees.