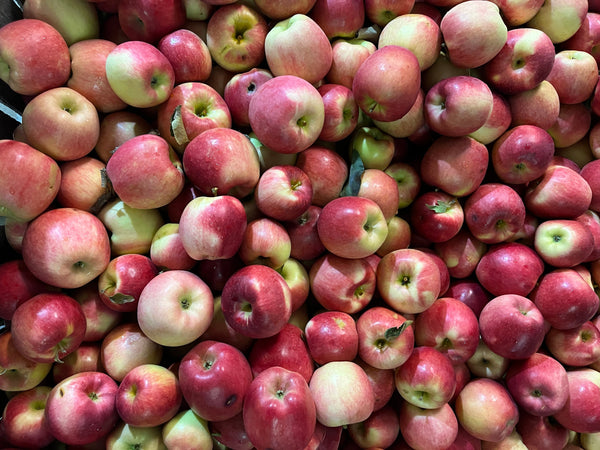 Fruit Trees
Our apple trees, like many fruit trees, are propagated by grafting. There are 2 parts to an apple tree. A Scion, which is the fruiting part of the tree, gives you the variety of apple, and the Rootstock, which influences the mature size of the tree and hardiness of the tree, determines the time it takes for the tree to fruit. We sell Standard, Semi-dwarf, Dwarf and Mini-dwarf trees that do not require a lot of space but will bear large fruit.
Trees must be planted in well drained soil
6 hours of sunlight Full sun preferred
Stake all trees for the first 2 years. Dwarfs must have permanent stakes
Tree guards should be used
Plant at least 2 Different apples trees for Cross Pollination
Plant disease resistant trees for less maintenance
We categorize our apple trees into four sizes: Maiden, Field Ready, Hand Select, and (3 or 5) Gallon Container depending on the size of the tree. Maiden trees are usually 2 years old and are branchless. These are also called whips and will bear in 2-3 years. A Field Ready tree is 2-3 years old and might have some lateral branching, be thicker above the graft, and will bear in 1-2 years. The Hand Select trees are only about 20% of trees we have and are 3 year old trees, 6-9' tall and are heavily branched. You can expect fruiting on a Hand Select tree in about a year.