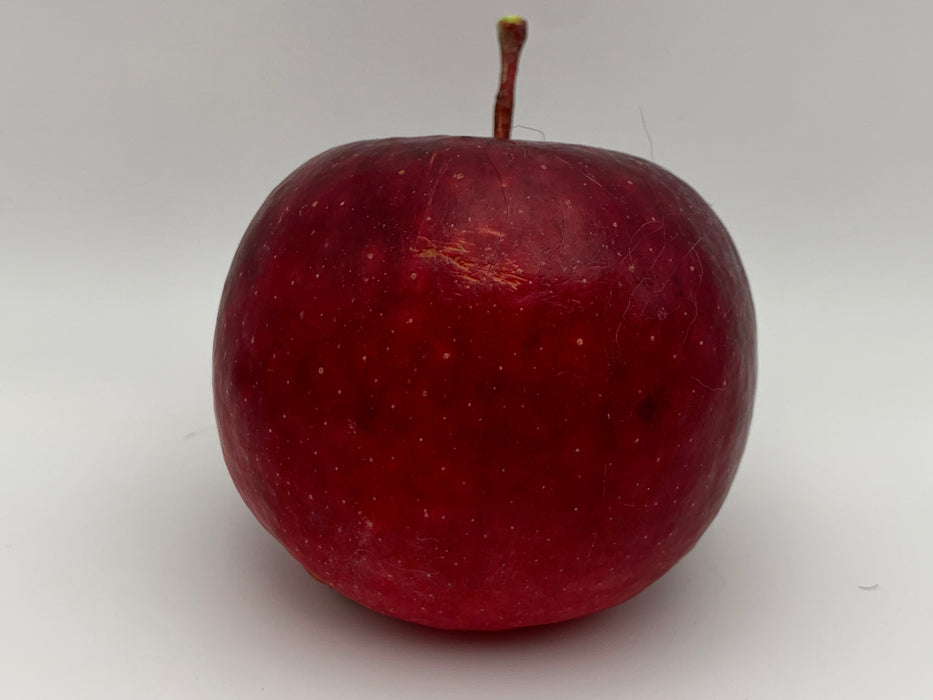 Hardy Cumberland Apple
Original price
$31.00
-
Original price
$59.00
First bred in Blacksburg, Virginia in 1961 at the Agricultural Research Service with the USDA and Univ. of Tennessee. Named by Jerry Hardigree, the Hardy Cumberland is a cross of Lyons x Detroit Red. 
It is a medium to large apple and is spherical in shape. The apple is green based that blushes to a full, deep red as the apple matures. The flesh is cream colored and coarse making it very juicy. Its sweet flavor combined with a high juice content make this apple excellent for cider production. 
The tree is a vigorous grower and spreader which produces fruit in clusters along spurs on the branches. These clusters should be thinned to help the apple achieve its large size. The apple in the image is nearly 3" across. Lastly, it is resistant to scab. 
USDA Zone: 4-8
Mature Height: Antonovka ~25' or 100% of Standard
Sun: Full Sun
Bloom Group: 3, Mid Season
Ripening Time: October
Pollination: Some evidence suggests this tree is self fertile but this has not been proven at our nursery. We recommend a pollinator.