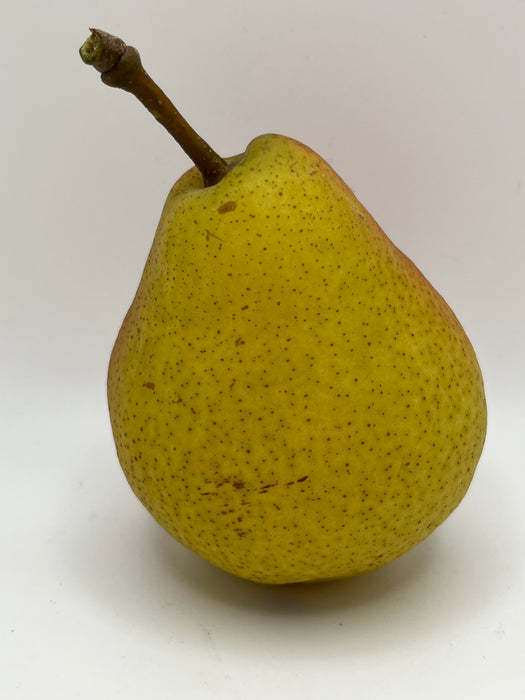 Ayers Pear
Original price
$39.00
-
Original price
$79.00
The Ayers pear (Pyrus communis 'Ayers') is a medium-sized pear cultivar that is commonly grown in the United States. It was developed in Georgia by the USDA's Agricultural Research Service and released in 1976. The tree is known for its vigorous growth and high yield of fruit. The tree is medium-sized and has a pyramidal shape with an upright growth habit. It is a cold-hardy variety that is well-suited to growing in temperate climates.
The fruit of the Ayers pear is medium-sized, with a yellow-green skin that is sometimes blushed with red. The flesh of the pear is white, juicy, and sweet, with a smooth, buttery texture. The fruit ripens in mid-August to early September and can be stored for several weeks after harvest. The Ayers pear is also known for its disease resistance. It is resistant to fire blight, which is a bacterial disease that can be devastating to pear trees. This resistance makes it a popular choice among growers who are looking for a low-maintenance and disease-resistant variety.
USDA Zone: 4-9
Mature Height: OHxF 87 ~15-18' or 70% of Standard; Semi-dwarf
Sun: Full Sun
Ripening Time: August- early September
Pollination: Partially self-fertile but will benefit from another pear tree in the area. 
Scientific Name: Pyrus communis 'Ayers'