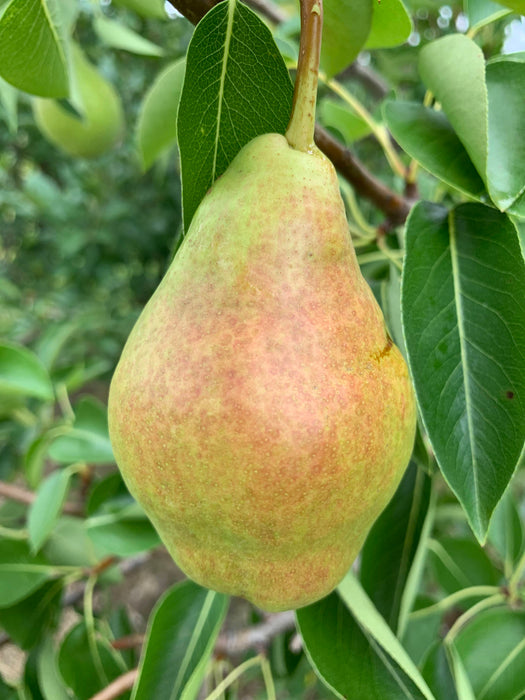 Bartlett Pear
Original price
$39.00
-
Original price
$99.00
First discovered as a chance seedling in southern England in 1770 by a gentleman named John Stair. First imported to the US in 1790 and planted on a farm owned by Enoch Bartlett (from whom we get its name) who allowed the trees to be propogated and planting while bearing his name. Now, the Bartlett Pear is probably the most popular and well known pear in the US. It grows well in most US zone and altitudes and is very versatile.
The pear is large, pear shaped, and greenish yellow. When most people think of a pear- the image in their head is of a Bartlett Pear. It is sweet with a well rounded flavor and ripens early. Bartlett Pear trees can bear for nearly a century is properly cared for and will pollinate with nearly all other pears trees capable of growing in colder zone. The tree does require more chill hours, at 800, than most pear trees. 
USDA Zone: 4-9
Mature Height:
OHxF 87 ~15-17' or 70% of Standard; Semi-Dwarf
Sun: Full Sun
Ripening Time: Mid August- better to harvest when fully formed but not ripe; pears do better when they ripen off the tree.
Pollination: Semi self-fertile. Better, more, and larger fruit come from a pollinator pear tree.
Scientific Name: Pyrus communis 'Bartlett'