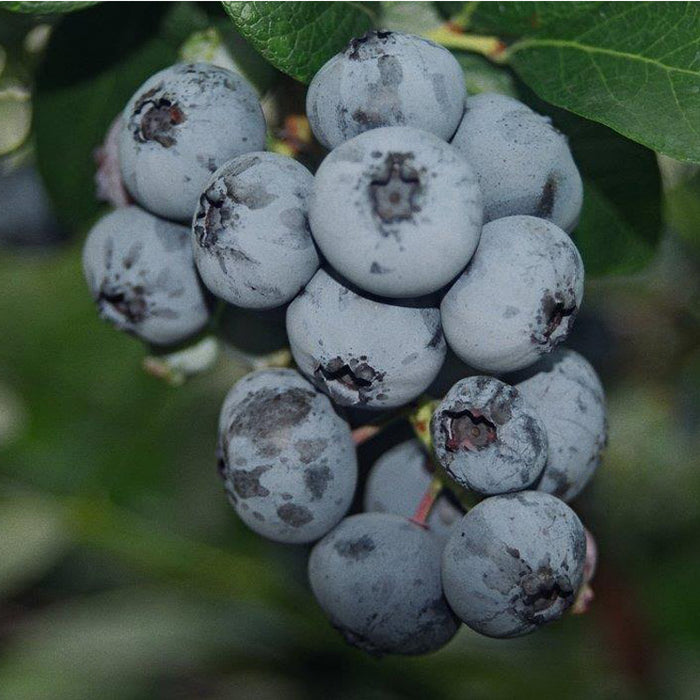 Blue Crop Blueberry
Original price
$30.00
-
Original price
$30.00
These blueberries grow in tightly packed clusters just before the end of the stem making them slightly more difficult for birds to eat. They also do not ripen at the same time extending the growing season. A standard, medium sized berry with a dusty blue skin and deep blue flesh, this berry is sweet and makes for great eating off the bush. This semi-high bush variety is self fertile but will pollinate with other blueberries planted in the area. They arrive in 3G Containers. This is the third blueberry we carry to ripen.
USDA Zone: 4-7
Mature Size: 4-6' tall by 3-4' wide
Sun: Full Sun
Ripening Time: July
Pollination: Not Required bush is self fertile but will benefit from other blueberry bushes for pollination.