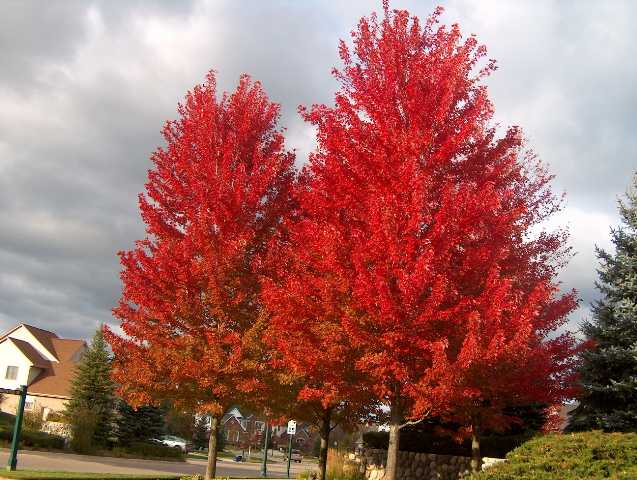 Celebration Maple
Original price
$199.00
-
Original price
$199.00
This striking maple turn a bright red color with a slightly pinkish hue to it that differentiates itself from other maples. It is also seedless so you avoid helicopters in the Spring. The tree is a fast growing tree, growing over 3' annually. In fall and once the leaves turn red, the trees do not lose them immediately, persisting for several weeks extending the tree's beauty. Trees come in a 25G container. 
Mature Height: 40-45'
Mature Spread: 20-25'
USDA Zone: 4-8
Sun: Full Sun to Partial Shade
Scientific Name: Acer freemani "Celebration"