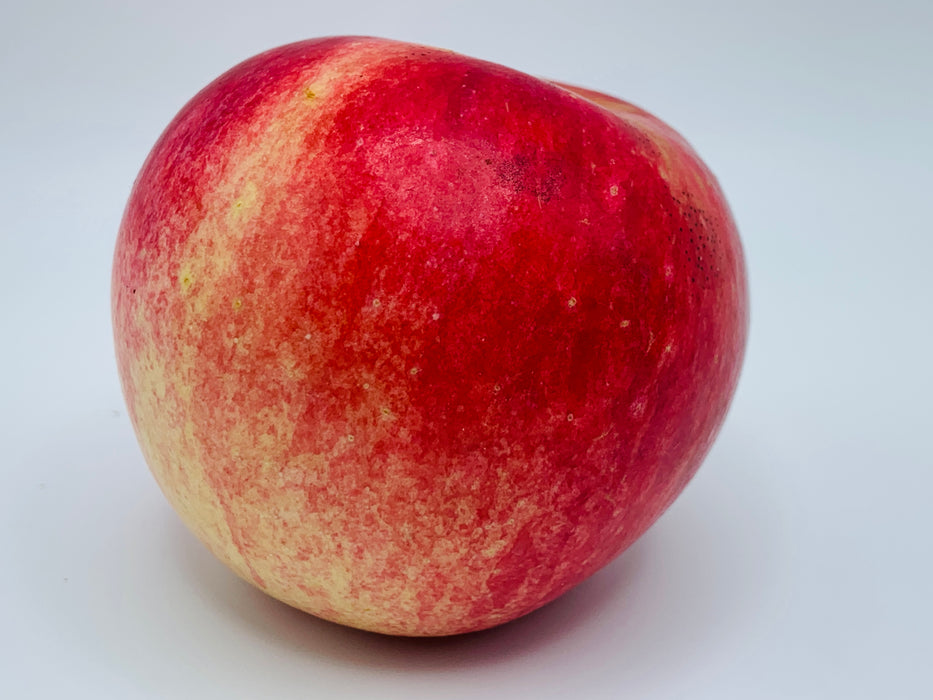 Freedom Apple
Original price
$31.00
-
Original price
$79.00
Developed from the New York State Agricultural Experiment Station in the 1950s; the Freedom Apple counts the McIntosh, Macoun, the ever prolific Golden Delicious, and the blight resistant Malus floribunda among its parents. After years of selecting seeds and specimens for disease resistant traits from several common apple maladies, the Freedom Apple joined the numerous apples coming out of the NYSAES.
It is classically shaped, large, round, and bright red. If picked early the flesh carries a slightly green hue which is tart. Allow this apple to ripen on the tree to fully develop its sprightly flavor that is well balanced, if on the tart side. The flesh is creamy white.
Along with its disease resistance, the Freedom Apple Tree's spread is quite a marvel. It is upright and spreads nicely on larger rootstocks. The apples grow on small spurs that line the branches and grow for a couple years before pruning is needed to keep the tree manageable. Trees are vigorous and precocious. Read more about the Freedom Apple here.

USDA Zone: 4-9
Mature Heights: 
NIC 29: 12' or 45-50% of Standard; Dwarf
M.111: 20-25' or 85-100% of Standard; Semi-Dwarf
Antonovka: 25'+ or 100% of Standard
Sun: Full Sun
Bloom Group: 3, Mid Season
Ripening Time: Late September- Early October
Pollination: Required
NIC 29 Rootstock Characteristics
M.111 Rootstock Characteristics