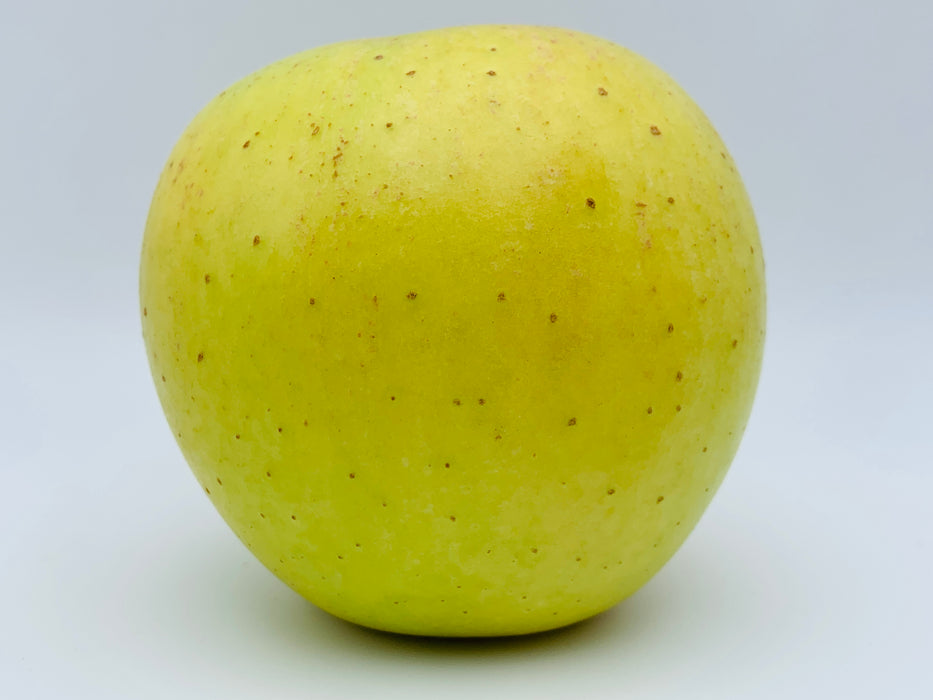 GoldRush Apple
Original price
$19.00
-
Original price
$99.00
Introduced from the Purdue-Rutgers-U of I Apple Breeding Program in 1994, the GoldRush apple is an excellent late season apple. Originally known as Co-op 38, the GoldRush comes from the Golden Delicious and Co-op 17. Its diseasre resistant qualities comes from the Malus floribunda in its pedigree.
The apple is medium to large, oval shaped and slightly conical. Its skin greenish yellow at harvest that turns to a saturated yellow blushing to red slightly. The flesh is a pale yellow, medium grained, very firm and very crunchy. Its bright and juicy and excellent right off the tree. The juicy is acidic and sweet but with a month or so in storage that acid mellows out and the GoldRush really hits peak flavor after storage. The lateness of this apple also helps in storage and can last for 6 months with proper care. 
Arguably the best apple for food plots and wildlife. The tree is resistant to Scab, Mildew, and Fireblight and pollinates well with other late season apples. The tree is moderately vigorous with upright growth and a strong central leader. The apples grow on small spurs along the length of the branch and persist on the tree past maturity. Tree should be pruned to avoid biennialism. For more information, please see the PRI description of the GoldRush Apple.
USDA Zone: 4-9
Mature Heights:
M.27: 8-10' or 30-50% of Standard; Dwarf Ships Spring 2024
M.111: 18-21' or 85% of Standard; Semi-Dwarf
Anotnovka: 25'+ or 100% of Standard
Sun: Full Sun
Bloom Group: 5, Late Season
Ripening Time: Early November
Pollination: Required
M.27 Rootstock Characteristics
M.111 Rootstock Characteristics