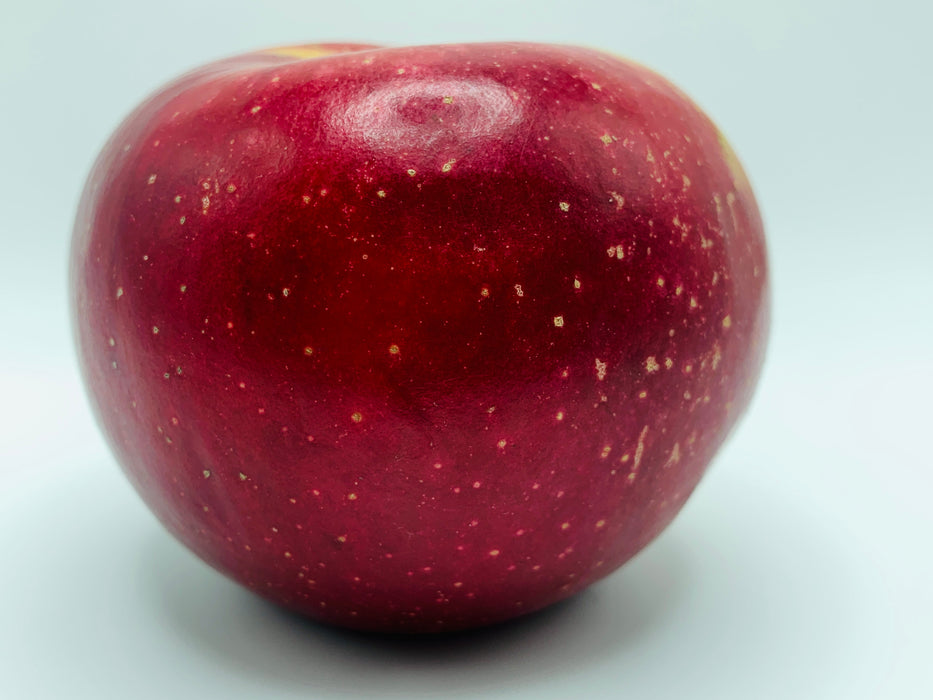 Haralson Apple
Original price
$31.00
-
Original price
$49.00
This apple was first bred by the University of Minnesota as early as 1913 and became available to the public in 1923. It is named after one if its creators: Charles Haralson, Superintendent of the U of M's Fruit Breeding Farm at the time. He crossed a Malinda and Wealthy Apple to create the Haralson. It was one of the most popular apples in Minnesota due to its cold hardiness and excellent flavor. 
The Haralson is round and slightly tomato shaped, nearly uniformly red in color with pronounced lenticels doting its surface. The flesh is yellow gold with a tart flavor. The Haralson is great for fresh eating or for pies as the tartness balances out other sweeter apples that ripen at the same time. Its considerable juice content makes it also excellent as a cider apple. The cider produced is a pale ruby color that is very sweet. It tends to have particulates in it so be sure to filer out the impurities.  Apple is a heavy cropper and regular pruning will help keep the tree producing consistently as the tree tends toward biennialism. 
A plausible choice for organic growers, the Haralson is resistant to apple scab and apple cedar rust. 
USDA Zone: 3-8
Mature Heights:
M.7: 14-17' or 60-70% of Standard; Semi-Dwarf
M.111: 18-21' or 85-100% of Standard; Semi-Dwarf
Pollination: Required
Bloom Group: 4, Late Mid Season
Harvest Period: Mid October