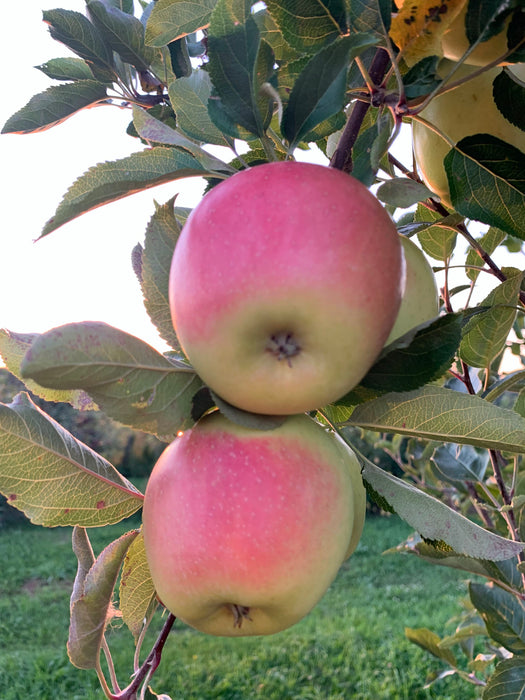 Jonagold Apple
Original price
$31.00
-
Original price
$99.00
Researchers at the New York State Agricultural Experimental Station first discovered this apple in 1953 having crossed a Golden Delicious with a Jonathan apple. Available to the public is 1968, this apple is widely planted in New York and the Northeast. Also known as NY 43013-1 prior to naming.
The apple is small, round, and bright ruby red in color. It can have some slight russeting by the stem or calyx but that adds texture to the skin and does not inhibit flavor. The flesh is creamy yellow in color and very crunchy. The apple is sweet, juicy, and easy to eat off the tree. This juiciness makes it an excellent cider apple. 
The Jonagold is moderately vigorous and precocious and develops apples on semi-spurs. These apples have storage qualities of up to 5 months. Also called Red Jonagold. Read more about the Jonagold here.
USDA Zone: 4-8
Mature Heights: 
B.9: 10-12' or 30-40% of Standard; Dwarf
G.11: 14-16' or 55-60% of Standard; Semi-Dwarf
M.106: 15-17' or 70-75% of Standard; Semi-Dwarf
Sun: Full Sun
Bloom Group: 3, Mid Season
Ripening Time: October
Pollination: Tree is Triploid so two other apples are required to pollinate but is itself pollen sterile. 
G.11 Rootstock Characteristics