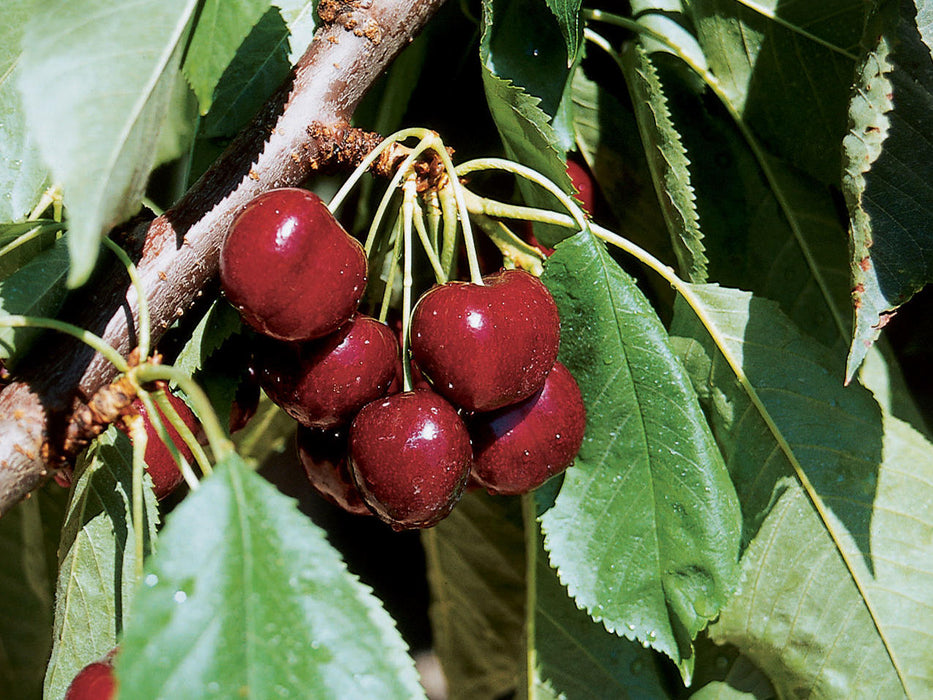 Lapins Sweet Cherry
Original price
$35.00
-
Original price
$99.00
Lapins cherry is a dark red to almost black, large-sized cherry variety known for its sweet and juicy flavor. It is a self-pollinating variety, which means it can produce fruit on its own without requiring another cherry tree for cross-pollination. The Lapins cherry tree is a medium to large-sized tree that produces an abundance of fruit in mid to late season, usually around late June to early July. The cherries are firm, with a slight crunch when bitten into, and have a sweet, rich flavor with a hint of tartness. The Lapins cherry is a popular choice for both home gardeners and commercial growers due to its productivity and excellent fruit quality.
USDA Zone: 4-8
Mature Height:
Maxma: 15-18' or 66% of Standard; Semi-Dwarf
Sun: Full Sun
Ripening Time: July
Pollination: Self Fertile and will pollinate other sweet cherry trees.
Rootstock: Maxma