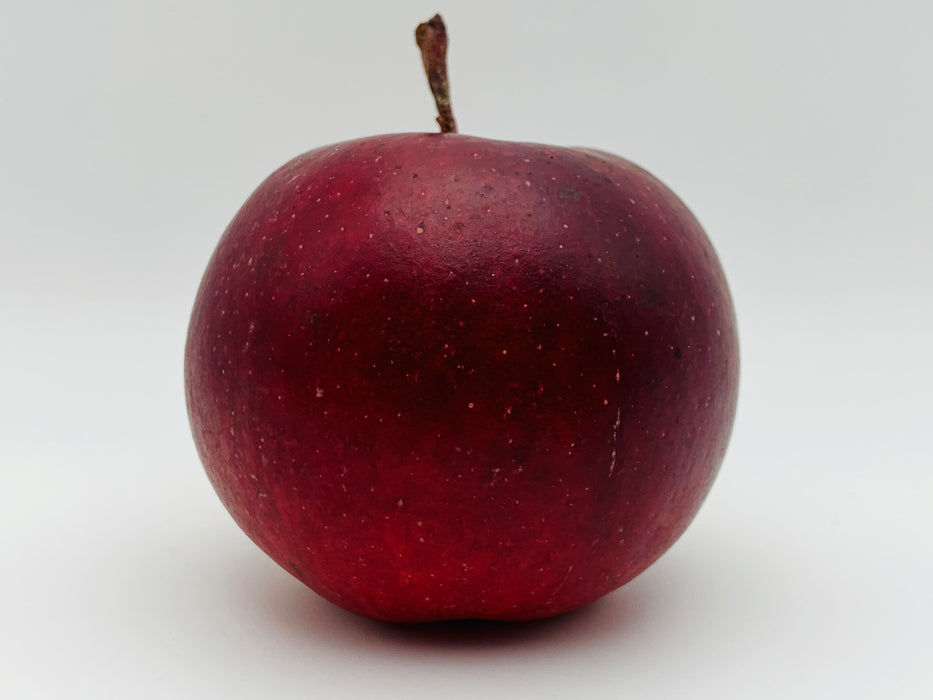 Stoke Red Apple
Original price
$31.00
-
Original price
$59.00
Named for Rodney Stoke in Somerset, England- this is an old cider apple. It finally became popular in the 1920s though the tree was almost certainly grown for many years before then. It is a late blooming English cider apple. Introduced to the US in the 40s because it is cold hardy and disease resistant.
The apple is pale red in color that blushes to an extraordinary deep red in color when ripe. Its flesh is creamy white in color and is very juicy. The cider it produces is very sharp with mild astringency and is generally not meant to be eaten fresh off the tree.  It is both a late pollinator and late dropper making it perfect for northern climates. 
The tree is vigorous, precocious, and disease resistant; making it perfect for a home orchard or organic growers. Prune this tree to help stave off biennialism. 
USDA Zone: 4-8
Mature Height: B.9 ~10' or 35% of Standard; Dwarf
Sun: Full Sun
Bloom Group: 5, Late Season
Ripening Time: Late October
Cider Profile: Bitter-sharp Tannin: 2.8g/L, Acid: .66 TA, Sugar: °Brix 11.7
Pollination: Required