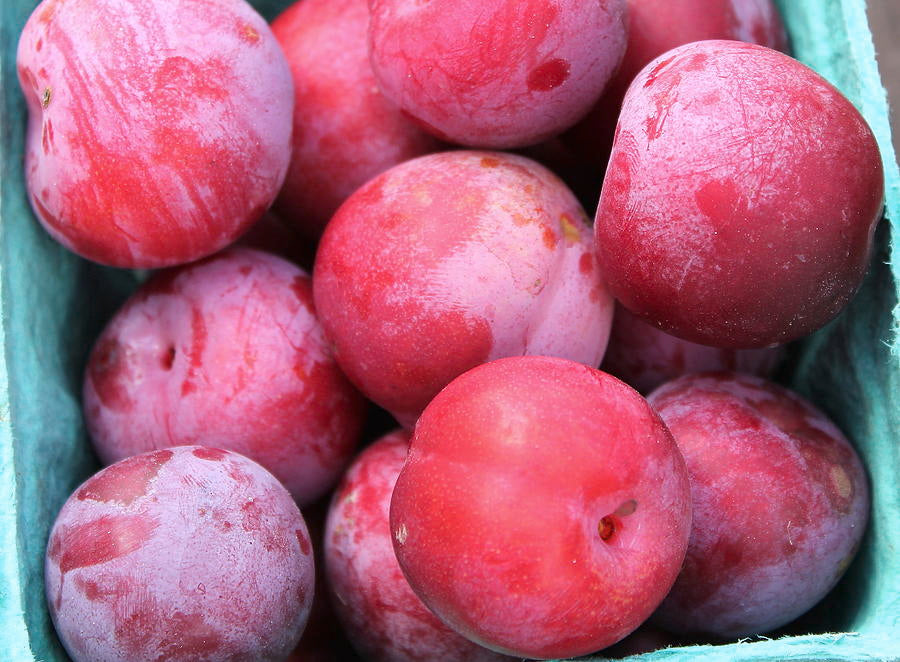 Toka Plum
Original price
$39.00
-
Original price
$59.00
The Toka Plum was created at the University of Minnesota to withstand the colder northern temperatures. Hardy to zone 3, this plum is an excellent pollinator for other cold hardy plums but also can blossom and fruit by itself. White, fragrant blossoms in the spring yield a magenta fruit with a matte skin. Sweet, juicy and bright red flesh, the Toka Plum is easy and delicious to eat right off the tree. It is of the clingstone variety.
USDA Zone: 3-9
Mature Height: Myrobalan ~16-20'; Semi-Dwarf
Sun: Full Sun
Ripening Time: August- Early September
Pollination: Not required tree is self fertile but makes an excellent pollinator of other plums. 
Ships Spring 2024