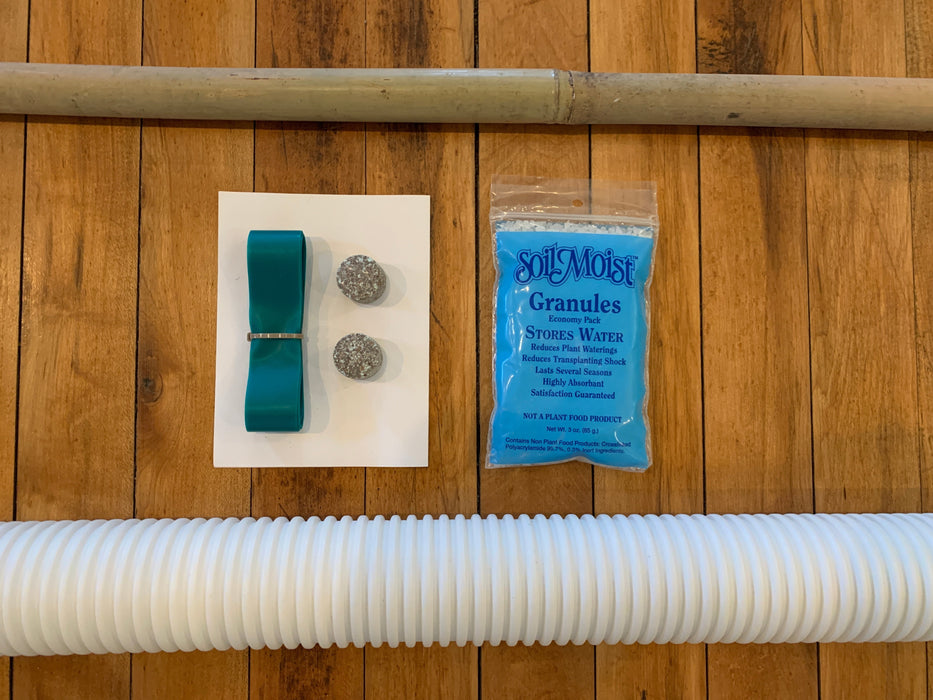 Tree Planting Kit
Original price
$10.00
-
Original price
$10.00
Here is the one stop shop for everything we think you need to plant a tree. Each kit contains what you need to plant a tree. We recommend 1 kit per tree.
1x 6' tall bamboo, ~1 yard of Green Tie Tape, 1x Soil Moist, and 1x Tree Guard, 1x Bar of Soap, and 2x Fertilizer Tablets. 
Each kit comes wrapped up with your tree and instructions about how to best plant a bare root tree. Use the green tie tape to tie your tree to the bamboo pole which should be inserted 12-18" into the ground  the tree guard wraps around the base of your tree for protection against rabbits and mice. Note the tree guard is not effective protection from deer. The bar of soap should be strung up amongst the branches; the smell helps keep birds and deer away. As of 5.12.23 the package does not include the soil moist package.